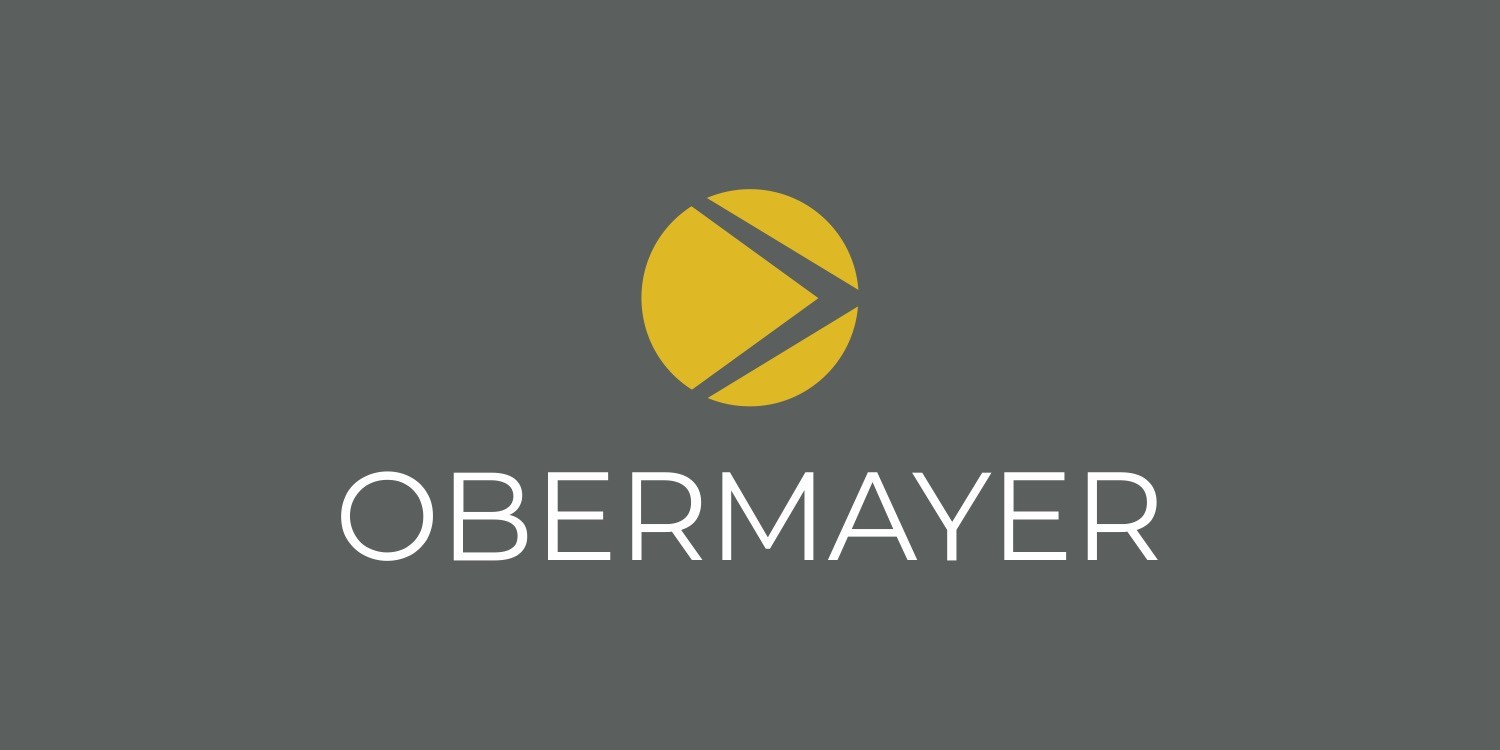 Background
One of the Mid-Atlantic region's most respected law firms, Obermayer has been looking forward and thinking ahead since 1915. A clear market leader in multiple legal disciplines, Obermayer strived to mirror this leadership across social and digital media in an industry where most firms lag behind the times.
Strategy & Paid Social
96andX launched an aggressive sponsored content campaign across Obermayer's social media channels with a focus on LinkedIn and Facebook. Our media team conducted deep audience research and developed buyer personas for each of the firm's legal practice groups, segmenting campaign creative and targeting accordingly. With multiple objectives in mind, 96andX launched, monitored, and optimized multiple campaigns across various markets and mediums, driving a sharp increase in quality web traffic, social engagement, and social following.
Building Followership in Bursts
The graphic below displays the results of one of Obermayer's follower campaigns. The campaign, which was segmented to reach different buyer personas across various legal practices, ran for two weeks.


Localized Marketing Through Targeted Social
The graphic below displays the results of a localized marketing campaign intended to drive traffic to web pages specific to Obermayer's legal practice in Delaware.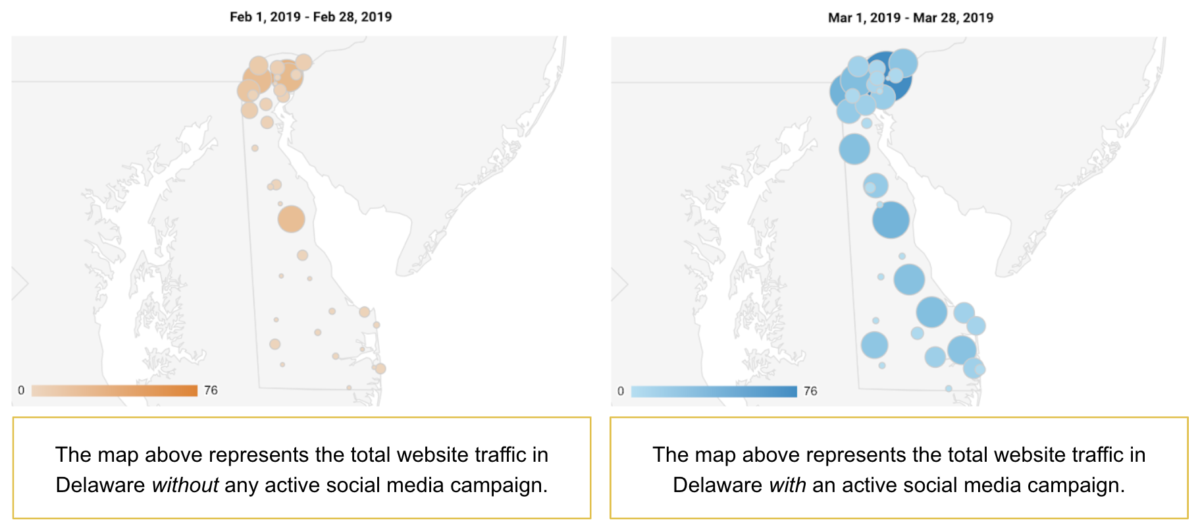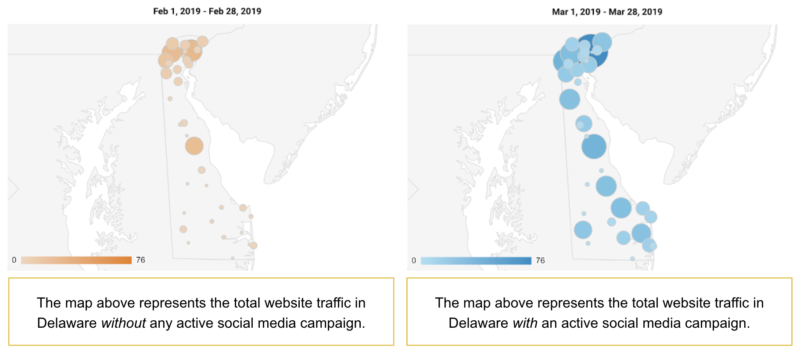 Standing Out on Twitter
96andX developed a Twitter persona and social guidelines to help create compliance-approved content that is both engaging and on-brand. Needless to say, some of Obermayer's tweets are pretty fire…and sometimes straight savage.
Results
Obermayer saw a dramatic increase in overall website traffic displaying buying intent from visitors. Additionally, the firm saw website traffic sharply increase from markets outside Philadelphia. Finally, Obermayer saw a 350% growth in social media following over a 3-month period, pushing them past all of their lateral and aspirational market competitors.